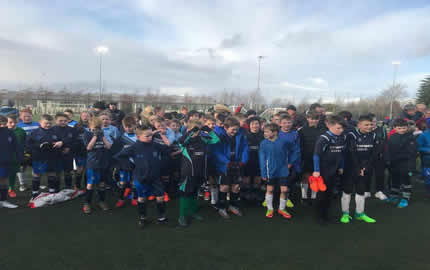 We played 99 matches and finished up with 4 finals! Everyone played in the right spirit and even though it was cold, had a very enjoyable morning.
Here are the results:
Cup Final – Victoria Park 1 St Matthews 0
Trophy Final – Strandtown B 1 Orangefield A 0
The Plate – Rosetta bt Elmgrove on pens
The Bowl – Orangefield B 1 – St Matthews B 0
A special mention to Kameron Black from Victoria Pk who was player of the tournament!
Share