September 2017
Mon

Monday

Tue

Tuesday

Wed

Wednesday

Thu

Thursday

Fri

Friday

August 28, 2017

August 29, 2017

August 30, 2017

August 31, 2017

September 1, 2017

September 4, 2017

September 5, 2017

September 6, 2017

September 7, 2017

September 8, 2017

September 11, 2017

September 12, 2017

September 13, 2017

September 14, 2017

September 15, 2017

September 18, 2017

September 19, 2017

September 20, 2017

September 21, 2017

September 22, 2017

September 25, 2017

September 26, 2017

September 27, 2017

September 28, 2017

September 29, 2017
Head Boy – Sam Kelly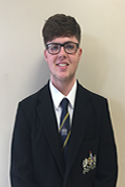 It is a great honour for me to be appointed as the new Head boy of Ashfield Boys' High School.  It is one of the proudest moments of my life.  In this role I am looking forward to being the representative for the school and working with both staff and students.
Our latest school magazine –
Spring 2016
Alternatively, click here to view the magazine in
full screen.