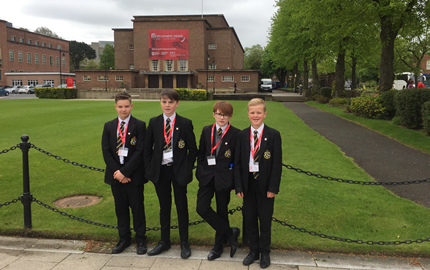 Yesterday, Harvey, Charlie, Ben and Jonathan (Y9) spent the day at Queen's University Belfast as part of their induction day following their successful applications for the Queen's Junior Academy.
The boys had a tour around the main Queen's facilities, including the Film Theatre, Students Union & Elms Village, gaining some insight into life at the university.
From year 10, they will begin the academy to ...
More →
Share