Head Boy – Connor Moss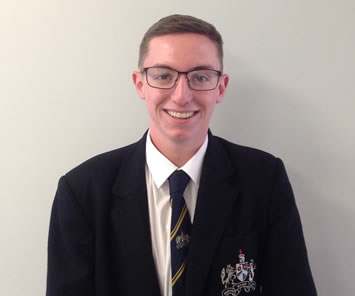 I can honestly say that since first year I have dreamed of becoming Head Boy at Ashfield Boys' High School. What is great for me, is that dreams really do come true! I truly believe that this school helps everyone to achieve their aspirations.
I am unbelievably proud and honoured to represent all the pupils of Ashfield, both past and present and to have the opportunity to influence the future of this school. I am looking forward to leading the Student Council and working in partnership with all staff, parents and Governors.
Currently, I am studying History, Single Award Science and Engineering. I am pushing myself to the limit to achieve the best academic outcomes and I am confident that I will receive the support and guidance that I need to achieve. During my time at Ashfield I have had personal challenges however I have always felt that my ability has been fully recognised and I have been nurtured to reach my potential.
Connor Moss – Year 14
Head Boy